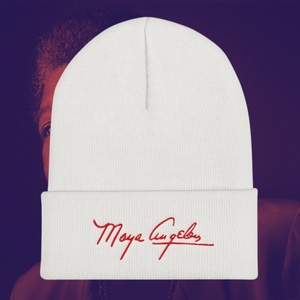 Sweet Signature Series - Maya Angelou [Embroidered Beanie]
The Sweet Signature Series is our landmark design. It is a one-of-a-kind creative process that replicates the actual signatures of our celebrated heroes/great minds and digitally re-designs/re-creates that personal sentiment.
This is a snug, form-fitting beanie. It's not only a great head-warming piece but a staple accessory in anyone's wardrobe.

100% Turbo Acrylic
12" in length
Hypoallergenic 
Unisex style
Marguerite Annie Johnson aka Maya Angelou; (April 4, 1928 – May 28, 2014) was an American poet, singer, memoirist, and civil rights activist. She published seven autobiographies, three books of essays, several books of poetry, and is credited with a list of plays, movies, and television shows spanning over 50 years. She received dozens of awards and more than 50 honorary degrees. Angelou is best known for her series of seven autobiographies, which focus on her childhood and early adult experiences. The first, I Know Why the Caged Bird Sings (1969), tells of her life up to the age of 17 and brought her international recognition and acclaim.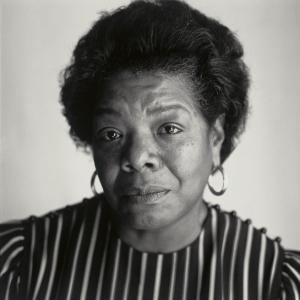 EST. 1619